Tighter focus on TV, movies could pay off for Bewkes, Time Warner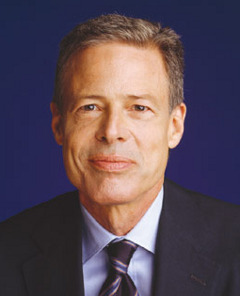 A Time Warner Inc. even more dedicated to its core television production/distribution, movies and home video businesses could be a tougher competitor for its rivals, as Chairman and Chief Executive Jeff Bewkes will have more time to set his gaze on the segments of the media landscape he knows best.
Time Warner stock has risen 37% in the past year in its current form as a TV and film-centric company, though operating income at Time Inc. fell 25% from 2011 to 2012.
Wednesday's reports that the company is in negotiations to divest most of its Time Inc. magazine unit — a move anticipated for many years even as the company's management downplayed that speculation — indicate that Bewkes is about to complete his goal of focusing Time Warner on its main competencies.
Following a seven-year stint as chief executive of HBO, Bewkes became chairman of the Entertainment & Networks Group at what was then AOL Time Warner in 2002, overseeing Warner Bros., the Turner cable networks and HBO. He was named Time Warner's president and chief operating officer in 2005, and then, three years later, the company's CEO.
Bewkes was leading HBO when it came up with original-series hits like "The Sopranos" and "Sex In The City," and presided over the huge growth of the DVD format when his role expanded to the larger company. His units were hitting their targets and adapting to change while AOL Time Warner stock cratered due to staggering losses at AOL, Ted Turner's stormy departure, and other problems. The stock plunged from a split-adjusted $71 in January 2000 to $8.70 by July 2003.
He watched as his predecessor, Dick Parsons, combatted Carl Icahn and other shareholders who couldn't see why Time Warner Cable wasn't spun off, or why the company was trying to "unlock value" in an entity as archaic as AOL, as the shares continued to sputter.
Not long after he became CEO, the media and entertainment industries were rocked by a recession. This was no time to be saddled with AOL or advertising declines at Time Inc., and even subscriber growth at Time Warner Cable inevitably slowed.
Therefore, when the opportunities have come to walk away from each of those  assets, Bewkes has done so.
Maybe he's right — there are more than enough challenges ahead in the TV and movie industries to keep a big conglomerate busy.
With the appointment late last month of new Warner Bros. CEO Kevin Tsujihara, Bewkes has signaled his intention to zero in on preparing Time Warner for the digital future, the one that portends ominous (for the studios) changes in the traditional economic model. There's plenty to think about at the Turner networks, as well, with rising costs, stiffer competition and other hurdles.