Netflix 'House of Cards' gambit is 'great,' and other thoughts from Time Warner call
A few items from Wednesday morning's conference call with analysts after Time Warner Inc. reported better-than-expected fourth-quarter results:
1. Time Warner Chief Executive Jeff Bewkes said Netflix' release of all 13 first-season episodes of its original series "House of Cards" is just fine, and doesn't represent an extraordinary challenge to HBO.
"HBO has always operated in a competitive environment," Bewkes said. "We have been happy to see some of the successes at Showtime and Starz recently in originals. Netflix has a new original that is pretty good, 'House of Cards.' I think that's great … I think it reminds consumers of the choices they have of television programming on demand."
2. Chief Financial Officer John Martin said there are "signs of stabilization" in home video, where spending was flat in 2012 after a few years of decline. He didn't fully explain, but that could mean that a certain kind of consumer is seeing the advantages of Blu-ray, in this era of high-definition TV. The fact is that nothing looks quite as good on a big  55″ or 71″ screen as a Blu-ray disc.
Meanwhile, Martin said, Warner Bros. digital home video revenue, nearly $1 billion last year, is expected to grow almost 20% this year. This includes video-on-demand, subscription VOD and electronic sell-through (downloads through iTunes and its rivals, digital copies of DVDs via UltraViolet, etc.).
3. Bewkes still has faith in the TV Everywhere-authentication model, despite signs that momentum for the concept has declined due to a series of  logistical hassles.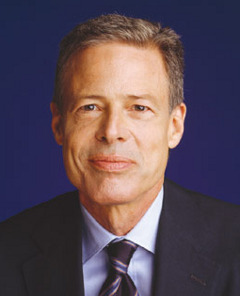 Bewkes reiterated that it is crucial that people be able to authenticate their subscriptions quickly and easily so that content can be authorized for several devices. "We think there are some very important device companies — Apple may be one of them — who are working to try to create better interfaces with devices people love to access their TV Everywhere content. Of course, that makes your network more valuable if you have it on a device and in an interface that you like."
4. HBO's extension with Universal reflects the fact that movies remain a key component of the premium channel's strategy. Some observers saw the decision as a counter-move against Netflix, which had just secured a pay-TV pact with Walt Disney Co.
While HBO's original series have been a growing part of its appeal, there remains a large number of subscribers who primarily use the service to watch movies, Bewkes said. Movie deals also fill valuable time for HBO's "plex" services such as Cinemax, where some 80% of the content is films.
— David B. Wilkerson